Three great reasons to book your laser hair removal at Sekai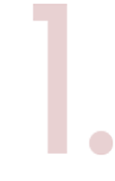 The best laser machine on the market.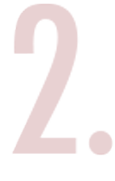 Fast and lasting hair removal results.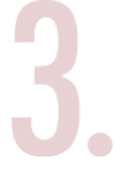 FREE consultation & affordable options.
What is Laser Hair Removal?
Laser Hair Removal is a hair removal process through exposure to pulse laser light that zaps the hair follicle.
Is it painful?
Yes and no. While we cannot say the treatments are completely pain-free, it has been testified to be less painful than waxing with significantly shorter treatment times.
Does it work on all skin types?
Yes. Based on your consultation, you will know whether you need fewer or more sessions to complete your hair removal.
Can I get burned or scarred?
No. Our trademarked melanin reader, pre-sets the machine based on your skin type so you can never be treated under the wrong setting.
How long will it take?
Depending on your hair and skin type, most people fall within a 6-8 treatment range. Each appointment is 30 minutes or less, ensuring you are in-and-out as quickly as possible.
Can I shave between sessions?
Yes.
Can I pay in instalments for my package?
Yes. We can split your package payments into 2 instalments.
Am I a candidate for laser?
Yes, unless you are pregnant or covered in tattoos. We cannot laser over tattooed areas and are unable to service expectant or breastfeeding mothers.
How do I learn more?
Call or come in for a free consultation!
Arrive 15 minutes prior to your first appointment to fill out your forms and sign waivers
Avoid sun exposure, tanning beds and tanning creams for 1 month prior to your appointments
Shave the night before
Keep your skin clean and dry (no creams or deodorant)
Irritation and redness after a treatment is normal and should subside in a few days. Apply ice or take Tylenol to reduce comfort. Use antibiotic ointment cream for broken skin. Do not puncture blisters.
Avoid sun exposure, use a strong SPF throughout your treatment
Allow 7-14 days for your hair to shed from the skin
Complete the full treatment schedule at the intervals recommended by the technician for best results
| | | | |
| --- | --- | --- | --- |
| Service | Single Session | 6 pack | 8 pack |
| Brazillian |  $199.00 |  $995.00 |  $1,325.00 |
| Bikini | $120.00 |  $600.00 | $800.00 |
| Full Bum | $150.00 | $750.00 |  $1,000.00 |
| Betweeni | $170.00 | $850.00 |  $1,135.00 |
| Full Leg | $305.00 | $1,525.00 |  $2,035.00 |
| Half Leg (Upper or Lower) | $175.00 | $875.00 | $1,165.00 |
| Foot & Toes | $89.00 | $445.00 | $595.00 |
| Underarm | $89.00 |  $445.00 |  $595.00 |
| Full Arm | $199.00 | $995.00 | $1,325.00 |
| Half Arm (Upper or Lower) | $120.00 |  $600.00 |  $800.00 |
| Full Back | $295.00 |  $1,475.00 |  $1,965.00 |
| Half Back (Upper or Lower) | $160.00 | $800.00 | $1120.00 |
| Tummy | $100.00 | $500.00 | $665.00 |
| Upper Lip | $70.00 |  $350.00 |  $465.00 |
| Chin/Jaw Line |  $65.00 | $325.00 | $435.00 |
| Full Face | $230.00 |  $1,150.00 |  $1,535.00 |
| Neck (Front & Back) |  $80.00 |  $400.00 |  $560.00 |
| Sides of Face | $80.00 |  $400.00 |   $560.00 |
| | | | |
| --- | --- | --- | --- |
| Men | Single Session | 6 pack | 8 pack |
| Chest |  $ 280.00 |  $1,400.00 |  $1,865.00 |
| Full Back |  $ 295.00 |  $1,475.00 |  $1,965.00 |
| Half Back (Upper or Lower) |  $160.00 |  $800.00 |  $1,065.00 |
| Tummy |  $100.00 |  $500.00 |  $665.00 |
| Full leg |  $305.00 |  $1,525.00 |  $2,035.00 |
| Half Leg (Upper or Lower) |  $175.00 |  $ 875.00 |  $1,165.00 |
| Full Arm |  $199.00 |  $995.00 |  $1,325.00 |
| Half Arm (Upper or Lower) |  $120.00 |  $600.00 |  $ 800.00 |
| Underarm |  $89.00 |  $445.00 |  $595.00 |
| Foot & Toes |  $89.00 |  $ 445.00 |  $595.00 |
| Neck (Front & Back) |  $80.00 |  $400.00 |  $560.00 |
| Ears |  $70.00 |  $350.00 |  $465.00 |